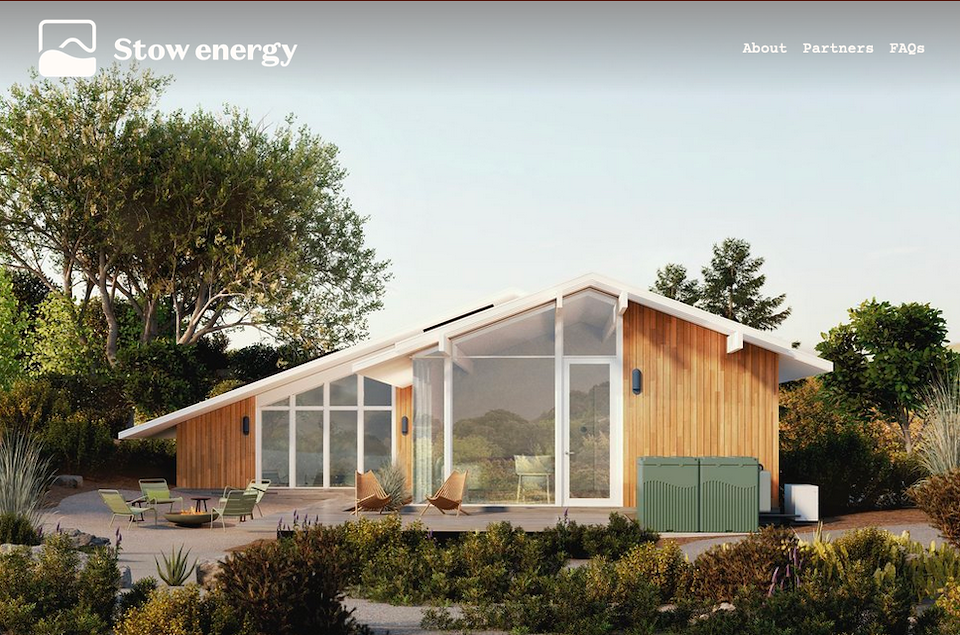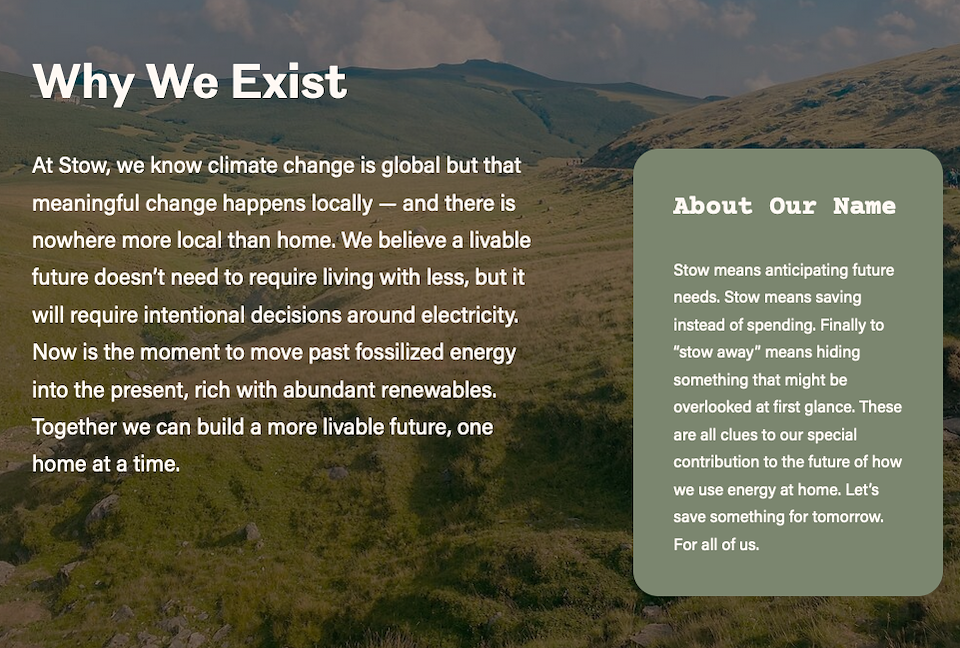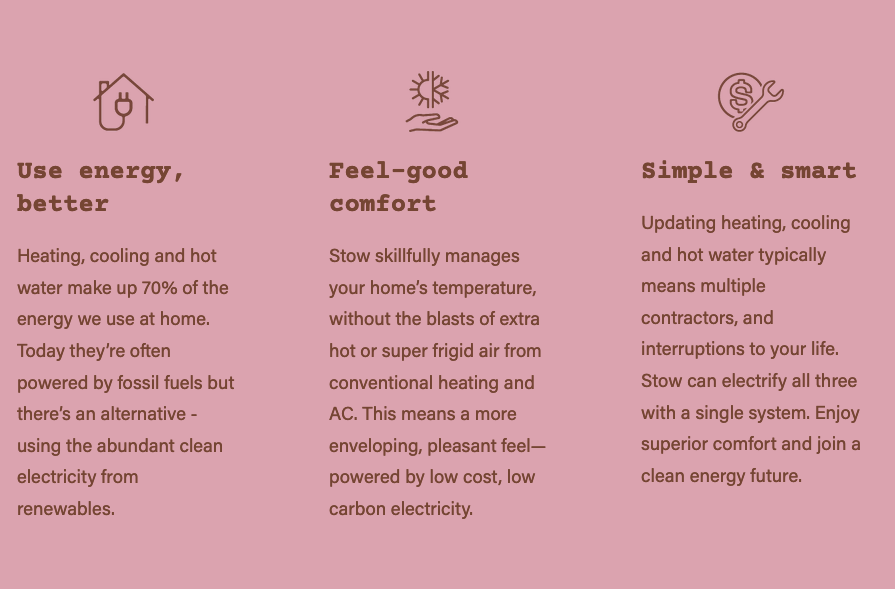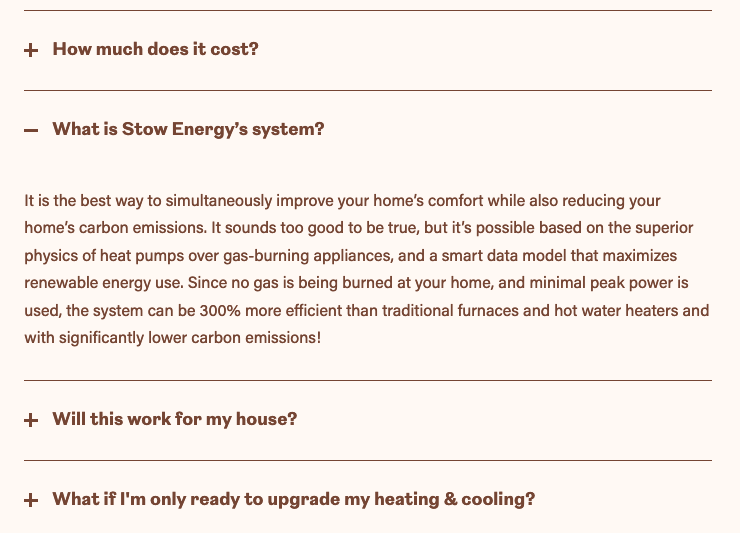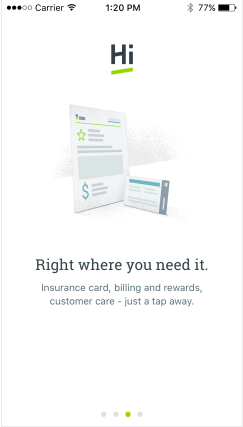 Welcome screen 3, summarizing handy benefits of the app.
Website + brand positioning
As freelance website copywriter for this clean energy startup, I translated complex, technical features into conversational, understandable benefits. But equally important, I guided them to position their brand not as a functional choice (like others in the HVAC category), but as an aspirational choice for their Allbirds-wearing, EV-driving, Impossible Burger-eating core customers.
| | |
| --- | --- |
| Role | Copywriter, brand strategist |
| For | Stow Energy |
| Date | 2022 |
| Type | Branding, website |
| URL | stow.energy/ |